Luann de Lesseps is excited to walk down the aisle again on what is shaping up to be an epic way to ring in the new year after an especially drama-filled few months.
The 51-year-old Real Housewives of New York City star and businessman Tom D'Agostino got engaged in February. This will mark his first marriage and the second for de Lesseps, who was married to French Count Alexandre de Lesseps for 16 years before they divorced in 2009. The former couple shares two children.
De Lesseps had told E! News in April she and D'Agonstino plan to tie the knot on New Year's Eve, which also happens to be his birthday. She has also said the wedding will take place in Palm Beach, Florida, and that she plans to wear three dresses.
"So, Saturday night, traditional wedding, it's his 50th birthday and it's New Year's Eve," De Lesseps said on The Steve Harvey Show in an interview airing Monday. "It's a destination wedding in Palm Beach. It's a three-day affair."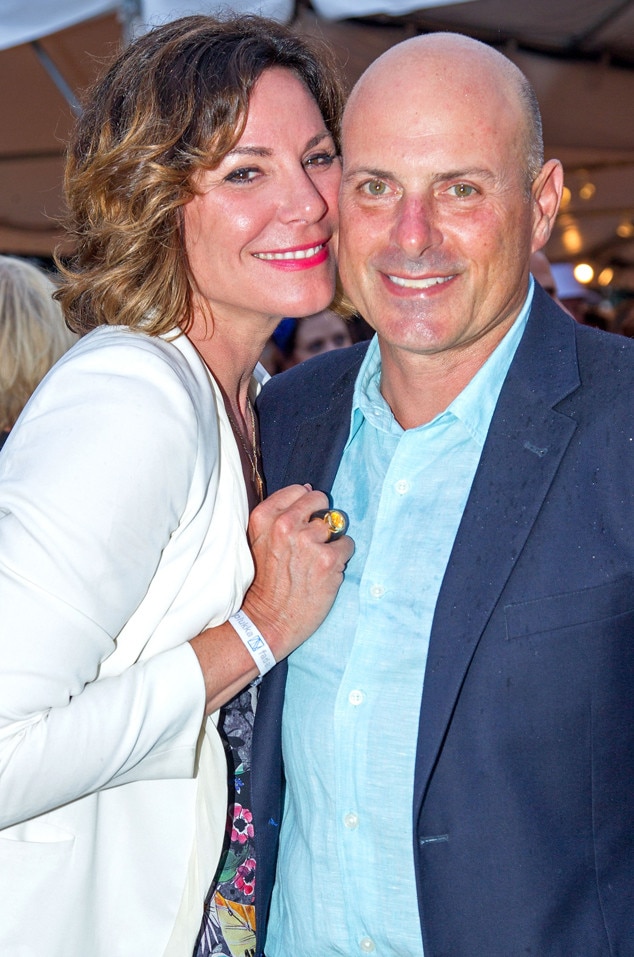 Steve Mack/FilmMagic
"I'm wearing three dresses. I wanted to wear like something traditional to walk down the aisle, because Tom has never been married, so I wanted to be his bride," she said. "Then for his birthday, so I was maybe going to sing a little something for him. And then for New Year's Eve, I wanted to wear something really blingy and fun for New Year's, so why not?""
De Lesseps also told Steve Harvey their rehearsal dinner will take place on a big yacht.
"Then the marriage is the second night and then we have a lunch the next day," she added. "It's a three-day weekend filled with lots of festivities."
During her interview with Harvey, de Lesseps was asked about her and her fiancé's past relationship problems.
On The Real Housewives of New York City season eight finale this summer, co-star Bethenny Frankel showed de Lesseps photos of D'Agostino kissing another woman, which spurred de Lesseps to confront him about it. He has said he "made a mistake," feels awful about it and loves his fiancée. The pair worked things out and she later got into a heated argument with Frankel.
"Tom & I truly love each other. We worked it through and are stronger than ever! #LoveWins xo," de Lesseps had tweeted after the finale.
"Yes, we did hit a little bump in the road," de Lesseps told Harvey on his show. "I think that when those things happens, it's a real test of people loving each other and getting past things that happen. I think that if you can't forgive somebody you love, who can you forgive? It's made us stronger than ever and I knew then and I know now that we do love each other and that's the most important thing and so, we're getting married."
"I think also it's very easy to walk away," she added. "The hard part is staying and working it out because, look, we all have been put to our tests in life and challenges. I'm sure I'm not the only one and so, I think that's really the most important thing—not how you fall but how you pick yourself up."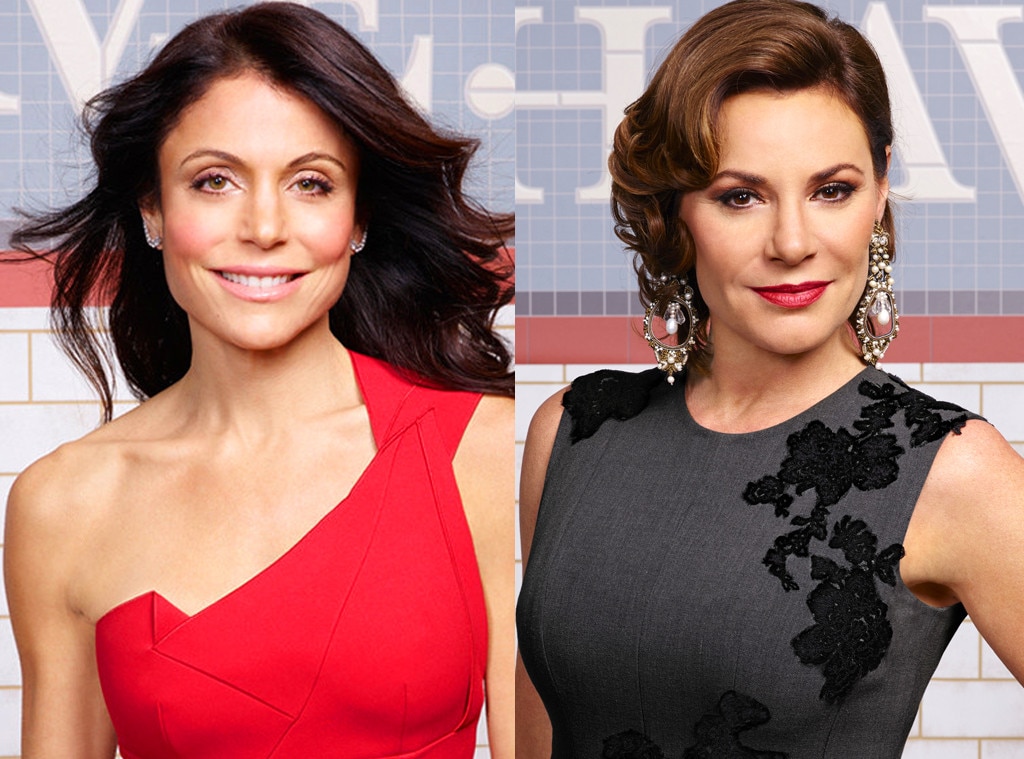 Mathieu Young/Heidi Gutman/Bravo
De Lesseps told Bravo's The Daily Dish last month that despite the drama, she has not ruled out the possibility of Frankel attending her wedding.
"Never say never, but I don't think so," she added.
Frankel talked about the drama in an E! News interview in September.
"I did what I thought was right," she said. "I would do it again for another friend—not necessarily Luann because I've realized that she doesn't want to know. But I wish her all the luck in her marriage."
De Lesseps said RHONY co-star Dorinda Medley will serve as one of her bridesmaids.
"She introduced Tom and I, so I thought it's only fitting that she should be a bridesmaid," she said.
She did not reveal which other RHONY co-stars she has invited to the wedding. E! News learned in August Jill Zarin and Real Housewives of Miami alumna Marysol Patton received invitations.
"You might see a couple of the Housewives, whoever's on their best behavior and who's gonna be happy for me," De Lesseps told The Daily Dish. "I don't want any negative energy at this wedding."
As for wedding gifts, don't bother.
"I'm not accepting wedding gifts," De Lesseps told The Daily Dish. "We're having our guests consider giving to charity."
(E! and Bravo are part of the NBCUniversal family.)