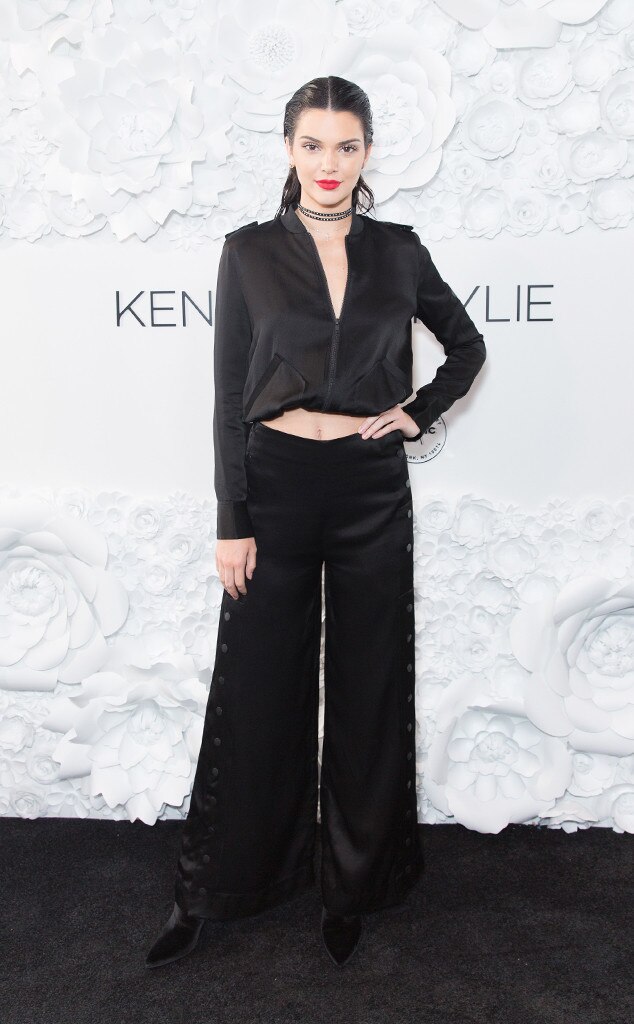 Benjamin Lozovsky/BFA/REX/Shutterstock
Talk about an early birthday gift!
Kendall Jenner recently bought herself a very expensive (and bizarre) couch as part of some redecorating she's doing inside her new house.
"Slowly but surely, my house is finally getting decorated!" the Keeping Up With the Kardashians star shared on her app this week. "It's definitely a process and a lot more work than I anticipated. I'm glad I'm taking it slow and only getting things I really love. And, my interior decorator, Martyn Lawrence Bullard, has been a huge help in finding unique pieces."
Kendall, who celebrates her 21st birthday tomorrow, went on to gush about her new couch, which can cost up to—wait for it!—a whopping $52,000.
"Recently, I realized I'd been really good and came in way under budget on my furniture allowance," the model continued. "I got super excited and bought another amazing couch. One day, I just had a vision about the entry room and knew exactly what it needed. As soon as I saw the couch, I fell in love. The 'Boa' by Edra couch is all woven and a really groovy navy with purple shimmer. It works perfectly in the space! I still have a long way to go, but am having so much fun along the way!"
Nothing says "treat yo' self" like a $52,000 sofa!
As for the unusual looking couch, "Each sofa requires four tubes of thirty meters each, filled and covered by hand. Four people work simultaneously and in synchrony for more than a week. Two full days are dedicated to the final weaving," according to the website. Check it out here!
New episodes of Keeping Up With the Kardashians return Monday 24 Oct. at 9pm in the UK, only on E!